+971 4 345 8686




Jumeirah

|

+971 4 222 1615




Deira
Prosthodontics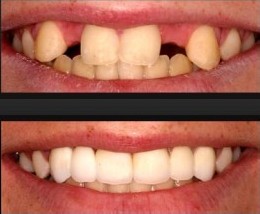 Prosthodontics, or Prosthetic Dentistry, is concerned with treating missing teeth or treating existing teeth that have significant damage. Our doctors at Mahboubi Poly dental clinic will deal with congenital defects as well as problems arising from trauma and neglect. Our doctors at Mahboubi Poly Dental Clinic can aid in the rehabilitation of a cheap replica rolex watches UK complete dentition or merely in the replacement of one or two teeth.
There are several ways to replace missing teeth and damaged teeth:
Dental Crowns commonly called dental caps are used to cover and encase damaged or severely chipped teeth
Dental Bridges consists of at least 3 units of dental crowns and are used to replace missing gaps between healthy adjacent supporting teeth.
Dentures are removable replacements for Replica Girard-Perregaux Black alligator strap watches missing teeth made either of acrylic resin or in combination with various metals. Dentures may be partial or complete.
Dental Implants: Dental implants functions similar to new tooth roots with crowns, fixed bridges or overdentures placed on the dental implants in replacing missing teeth.